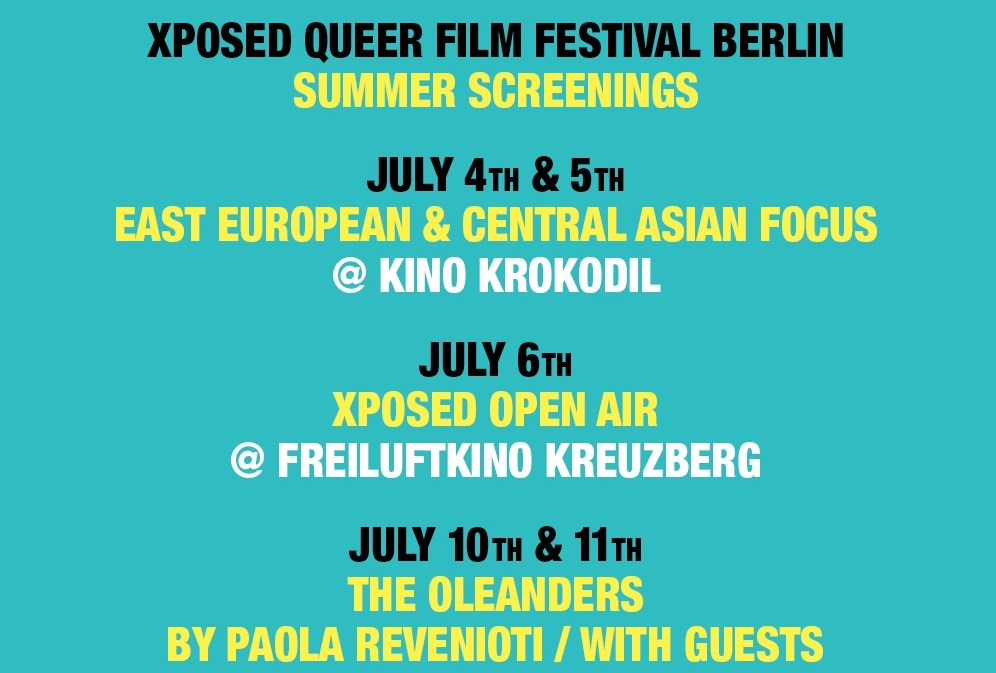 While we're still cherishing the memories of the 16th XPOSED Queer Film Festival Berlin, it's time to announce our summer screenings – and there will be plenty! Join us  at Kino Krokodil (July 4th & 5th) for our Eastern European & Central Asia focus program, at Freiluftkino Kreuzberg (July 6th) for our annual open air with shorts from this year's festival, and at Open Air Kino Mitte (July 10th & 11th) for two screenings of the documentary THE OLEANDERS by Paola Revenioti, who will be there personally to talk about her film and life.
Make sure to come by, say hello and watch these wonderful works of art with us!
July 4th, 7pm at Kino Krokodil
Welcome to the USA by Assel Aushakimova
Kazakhstan 2019, 95 min
Finally Aliya has the visa in her pocket! But is it really such a good idea to leave everything behind and start over in the USA? What's the flip side look like? The weeks until the departure drag on and Aliya starts to have doubts. She meets up with her queer friends, spends the nights with her 'plus'-friend – we accompany her as she slowly says goodbye. A deeply thoughtful feature film and one of the first queer films to come out of Kazakhstan.
***
July 4th, 9pm at Kino Krokodil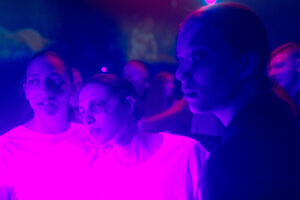 Queer Shorts

XPOSED presents four short films – please find the program here.
***
July 5th, 7pm at Kino Krokodil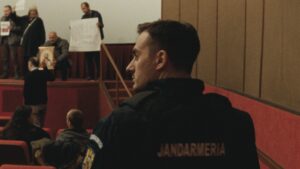 Poppy Field by Eugen Jebeleanu
Romania 2020, 85 min
Poppy Field follows the struggle of a young Romanian gendarme, Cristi, who tries to find the balance between two apparently opposing parts of his identity: that of a man working in a macho hierarchical environment and that of a closeted gay person who tries to keep his personal life a secret.
***
July 5th, 8:45pm at Kino Krokodil
WET SAND by Elene Naveriani
Switzerland & Georgia 2021, 115 min
A village at the Georgian Black Sea with friendly people believing to know each other. One day, Eliko is found hanged. His granddaughter Moe comes to organize his funeral. She is confronted with a web of lies and the tragic consequences of Eliko's hidden love life with Amnon over the last 22 years. After Moe eventually learns the truth about her family, her own ability to love is freed, while the villagers are challenged to finally take a stand.
***
July 6th, 9:45pm @ Freiluftkino Kreuzberg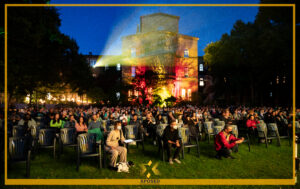 Queer Shorts
Summer nights are long, and we're here to celebrate and reflect queerness in all its glory (and darkness). The 16th XPOSED Queer Film Festival Berlin presents a selection of short films from this year's festival edition: narrative, documentary, experimental. Click here to find the selection of films.
***
July 10th & 11th, 9:30pm at Open Air Kino Mitte

The Oleanders by Paola Revenioti
Greece 2020, 65min
Paola, Betty, and Eva, three trans* women in their 60s, are on a night stroll through Athens. They revisit the streets and places where they started sex working at an early age, where they had fun and found love, struggled, existed, and gloriously resisted.
XPOSED is excited to present the documentary film The Oleanders by Paola Revenoti. Join us on two summer nights at Open Air Kino Mitte to watch the film – and to welcome Paola there for a conversation on her film, on life, on sex work, on politics and activism!


Original languages
(English subtitles)


Narrative, Documentary and Experimental