This program offers myriad ways of how queer filmmakers re-write dominant patriarchal, colonial and normative histories, mixing together voice-overs, found footages, fictionalization and transmedial performances. They appropriate these gaps to cross from one medium, one gender, one timeline, one nation, one species into another, offering a constant process of redefining.
Length: 90 min
Les Derniers paradis (The Last Paradise)
This is the almost-true story of Sami. In Casablanca, he only dreams about dancing and Egyptian divas in the hairdressing salon where he works. Until the day he meets Daniel, a lover who helps him discover Paris in the midst of a gay revolution.
By mixing archive images and analogue photographs, Sido Lansari draws an intimate portrait of a young man from childhood to exile, where he discovers himself coming from the "last homosexual paradise".

French
(English subtitles)


Documentary, Experimental
fag tips / virgil b/g taylor
Hansa Boy etwas das kommt nie wieder vor (Hansa Boy Something That Might Never Happen Again)
'Hansa Boy etwas das kommt nie wieder vor' is a project unfolding Germany's failure to recognise its central role in the history and present of European imperialism with its self-proclaimed mastery of Erinnerungskultur (Culture of Remembrance) of the crimes of the Nazi state, recognizing that there was no apocalypse in Germany after World War II, the world never ended, the bridges were rebuilt, and the Germans continued.

English, German
(English, German subtitles)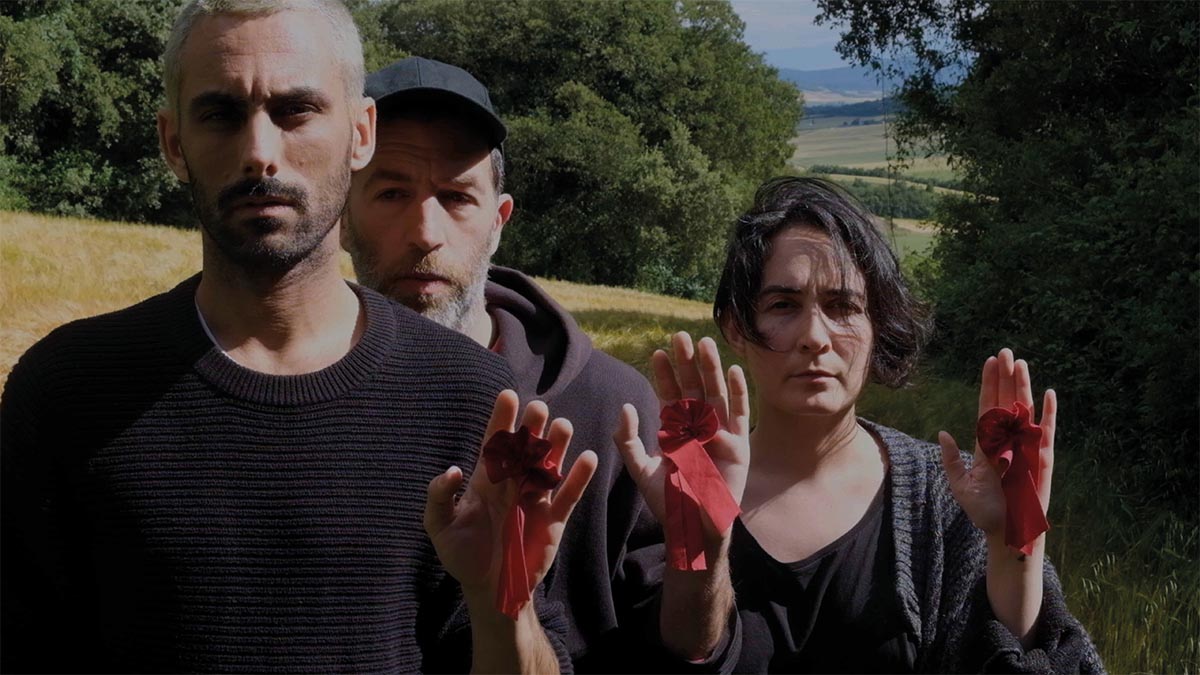 Azkorri árnyéka alatt (Under the shadow of Azkorri)
"Azkorri árnyéka alatt" is a visual essay that explores the spaces of images, starting from a photograph taken on the beach of Azkorri (in the Basque Country). The video questions how a change of perspective might alter the receptivity towards an image, and unfolds from the positioning of a gesture from the film "Még kér a nép"("Red Psalm", 1972). The director subsequently encounters this gesture in a photograph of Russian LGBTQIA+ activist Yelena Grigoryeva. She explores that particular symbol by drawing lines to her own queer sexuality, to the aesthetic representation of communism, as well as to questions of dispossession and appropriation.

Hungarian
(English subtitles)


Hundsstern steigt ab (Dog Star Descending)
Critically reflecting on his educational trajectory and his high school's history, Safoğlu touches upon repressed family incidents and the German colonial interest in Asia Minor at the turn of the 20th century, which somehow seem to be perfectly intertwined.

German
(English subtitles)





by Ratchapoom Boonbunchachoke